In the furniture industry and interior design, beautiful spaces and high-quality product lines eventuate when a team of creative practitioners and trusted suppliers are in harmony.
Whatever stage you are at in your career, trade events such as the Australian International Furniture Fair (AIFF) provide great opportunities to connect with design-savvy peers and suppliers across furniture, soft furnishings, lighting, artwork, textiles and more. We're looking forward to the 18th edition of the show, which will take place 14 – 17 July 2022 at the Melbourne Exhibition Centre.

However, it's important to nurture supplier relationships the whole year round. With over 2.7 million active home professionals globally, Houzz.com.au, the leading platform for home renovation and design, has insight into the importance of building a network of high-quality, trustworthy partners and suppliers.
Exclusive Offer for AIFF Industry Professionals
Houzz Pro provides an all-in-one software solution that empowers industry pros to stand out, win clients and manage their projects efficiently and profitably. Exclusive to AIFF trade exhibitors and visitors, for a limited time you can get 50% off a Houzz Pro essential annual plan with code AUPARTNERS50. Find out more here.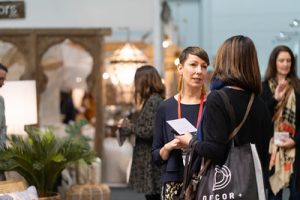 Great Supplier Relationships Give You Market Traction
Just how important are suppliers? Having a network of trusted sources that reflect well on you and your work is important because it helps to build your business' credibility and value.

Home renovation and design professionals on Houzz say they rely on their supplier relationships to keep them informed and educated about new product lines and future product lines to sell to clients.
When the pandemic required reduced in-person interactions, interior designer on Houzz Pro, Kristin Stojcevski at Rocco Revolution leaned on the strength of her supplier relationships to help pull together a mix of samples that could be delivered to a client's home. This offering gave the pro a competitive advantage by being able to move projects forward remotely and safely during what had been a downtime for other businesses.
The key to staying competitive is to develop these partners early on, so you can count on them to deliver every product to your standards, and in the timeframe you promised your clients.
Your Suppliers Can Lead to New Business
Mutually beneficial supplier relationships are fostered through the years, and an unexpected advantage is the potential for doors opening up to more business referrals. When suppliers know you and your work, they will gladly share referrals or clients to your business when opportunities present themselves over time.
Professionals on Houzz advise that a good way to build relationships is by making time to visit supplier showrooms, introducing your suppliers to your wider team and inviting them to your office for catch-ups on the latest new products and samples.
Even during peak periods, this courtesy can transform good relationships into great relationships. Think of it as another source of ongoing work, which means potentially more revenue with less of the legwork.
Suppliers Love Exposure. Give It To Them!
Giving credit where credit is due, publicly and regularly, will go a long way towards building goodwill.

Many designers and architects on Houzz upload photos of their gorgeous finished projects on their profiles to attract new clients from among the platform's network of more than 65 million homeowners around the globe. With audiences of this size, the simple act of crediting your supplier will not go unnoticed.
Whether that is in your Houzz portfolio, website or social media – the exposure of tagging and listing names of the team, products and suppliers behind the project is invaluable.
If you share your sources freely, they may do the same for you.
"Our Houzz Pro tools were developed to help design and construction professionals to attract new clients and manage their business efficiently," says Tony Been, Managing Director of Houzz Australia & New Zealand.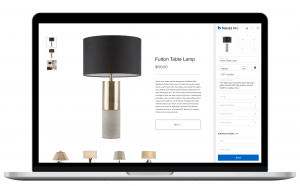 "We also know how important it is for our professional community to feel connected to the latest trends and build a trusted professional network with the right vendors and suppliers to be successful. We are excited to facilitate this connection through our partnership with Decor + Design and the Australian International Furniture Fair (AIFF)."
Exclusive to Decor + Design and the Australian International Furniture Fair (AIFF) trade exhibitors and visitors, for a limited time you can get 50% off a Houzz Pro essential annual plan with code AUPARTNERS50. Stand out, win clients and manage your projects efficiently and profitably. Find out more about the offer here.