In the last couple of years, floors are finally getting the attention they deserve. In the past, the attention of interior designers was aimed mainly at furniture, appliances and walls. But today, even though these interior design elements are still dominant, floors are finally becoming interesting. Here are some of the hottest flooring trends we should keep an eye on in 2018.
Innovative laminate
Laminate and parquet are well-known flooring options, but in 2018 we can expect a twist. Alfredo Häberli brings us a new series of innovative and colourful laminate flooring options. In his words, with their distinctive graphic structure these floors will accentuate the character of the room and make an impact. We can expect these innovative floors to impress everyone who has a chance to have them in their home. Since they are very contemporary and geometric, they go well with furniture of similar design and bold colours.
Green flooring options
Green technologies and eco-friendly designs have been huge trends in the past few years when it comes to both construction and interior design, so it's not a surprise that we can see more and more green flooring options. Big advancements in recycling made the reuse of plastic and old textiles possible, which gave us new beautiful, sturdy and eco-friendly materials. For instance, an Italian company Aquafil brings us an innovative carpeting solution called Econyl. It uses old fishing nets and nylons to produce materials for rugs and wall-to-wall carpets.
Cork — flooring material of the future
Scientists have been researching cork and its benefits for years, but only recently has this organic material been used as a flooring solution. However, many homeowners and interior designers are put off by cork's uninteresting look. But, companies such as Wicanders have used surface printing technologies on natural cork which resulted in successful imitations of wood and stone floors. Their collections can replicate the used stone or wood look, as well as brick and concrete for a more industrial design.
Smooth transitions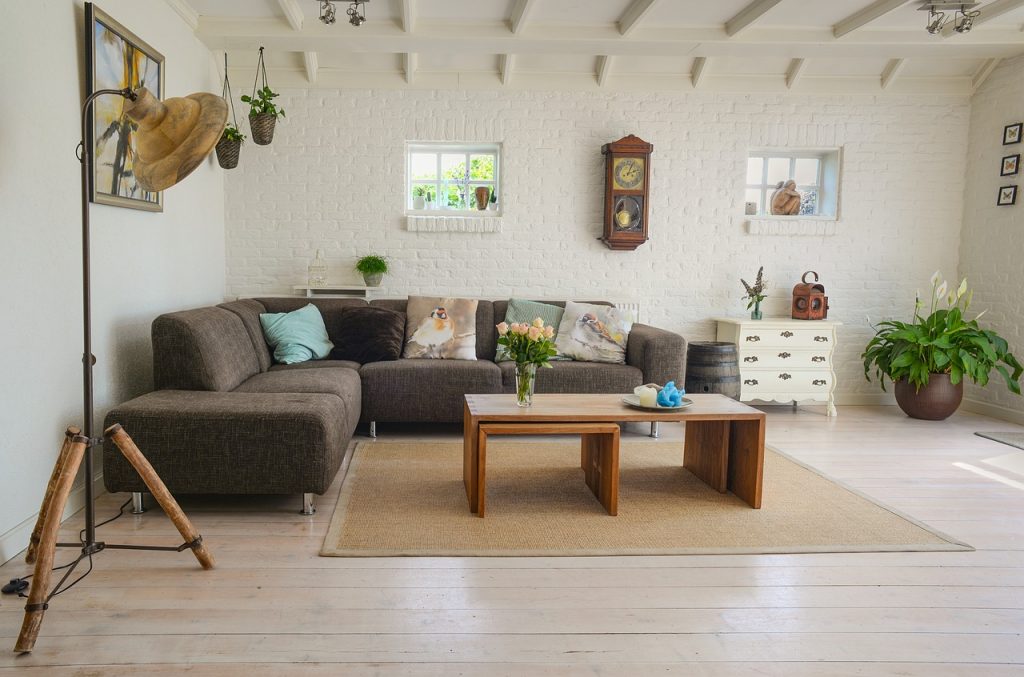 Designers have been battling with transitions from hard to soft surfaces for decades. But, now we have a smooth transitional option in sight thanks to a project from Bilge Nur Saltik. Their team worked on changing the way we perceive flooring, and especially on how to achieve a seamless and attractive transition between carpets and laminates. Using the artisan joining method, they've managed to pull off what was once considered practically impossible. And what is best, their method requires absolutely no adhesives.
Decorative concrete
Since the industrial look is still going strong, it's not surprising that concrete is making its way into our homes more and more. Additionally, when compared to high-end ceramic tiles, marble and natural stone, decorative concrete is often a much cheaper alternative many buyers find attractive. However, skilled concrete experts can easily replicate the well-known look of expensive materials right on your concrete floor. With the development of coloured concrete, the possibilities are much greater, both for outdoor and indoor areas. Another reason why coloured concrete flooring is so popular is its durability and flexibility when it comes to pairing it with furniture and wall palettes. Concrete floors achieve an even bigger impact when combined with metallic accents and decor, and a whole range of furniture styles, from rustic to contemporary, goes perfectly with it.
Artisan carpets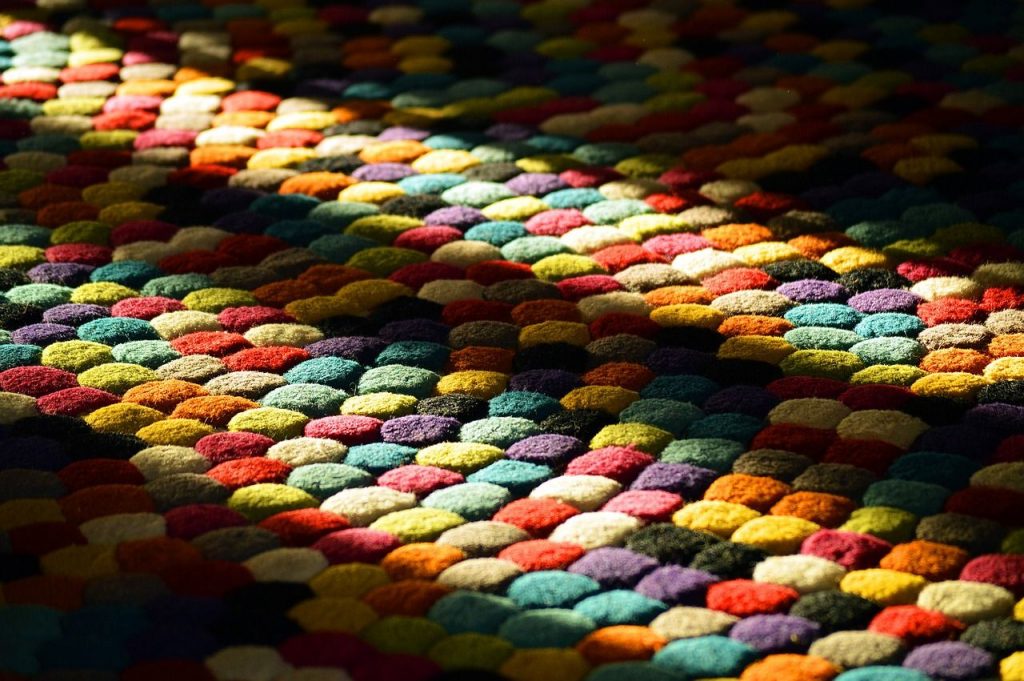 Carpets have long been considered an outdated commercial product, but they can also be expertly handmade into a statement interior design element of any space. If the carpet is coloured, threaded with great care and full of unique patterns, it can really become a valuable piece of art that can improve the entire home decor. In 2018, we can expect to see a lot of carpet creations that stay true to old traditions of Iran, Tibet, Morocco and India, as well as carpets inspired by nature.
So, if you're searching for inspiration for an interior design project or a remodel of your home, make sure to take these beautiful flooring trends into consideration. Combine them with the latest furniture trends and you'll end up with amazing results.
Author Bio:
Cooper Klein is an entrepreneur from Sydney with a burning passion for the art of interior design. He writes for bizzmarkblog.com, smoothdecorator.com and many other home decor related websites.