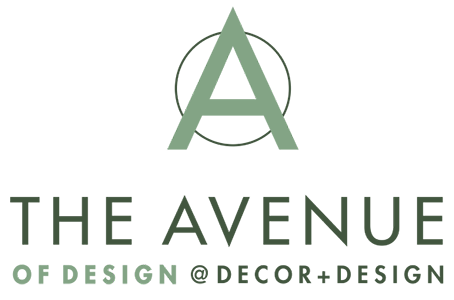 For the first time in 2022, Decor + Design & AIFF will host the Avenue of Design, 14 – 17 July at the Melbourne Exhibition Centre.
Curated by Tigger Hall and Lucinda Kimpton, the feature will be situated on the concourse near the entrance to the exhibition, showcasing the work of eleven eminent Australian interior designers in a series of beautiful vignettes.
A Celebration of Australian Creativity
The Avenue of Design is inspired by the wildly successful inaugural Como by Design event in 2018, which was the brainchild of well-known interior designer Tigger Hall. The magnificent Como House in Melbourne was 'reimagined' by high-profile Melbourne interior designers, each decorating a space of the historic property.
With a return to live events this year, the Avenue of Design at Decor + Design & AIFF will be a unique celebration of creativity and a platform to showcase the extraordinary talent in the local Australian design community.
Designers taking part in 2022 include Melissa Balzan Design, missmith interiors, Tigger Hall Design, Kimpton Interiors, Justin Bishop, JAM Interiors, Camilla Molders Design, Collette Dinnigan, Julian Ronchi and Maine House Interiors.
Don't miss this opportunity to be inspired by some of Australia's most successful interior designers. Register your interest now to attend Decor + Design & AIFF and be notified when visitor registration opens!